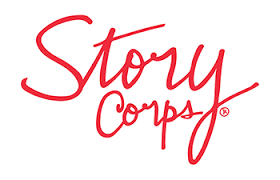 To celebrate our Campaign 1252, Syracuse Jewish Family Servicebrought StoryCorps to Syracuse July 16-18, 2017, in partnership with WRVO Public Media.
StoryCorps is about stories of love, legacy and loss; the wisdom, courage and poetry in the words of communities of Latino, LGBTQ and Jew; of veterans, survivors and the ordinary people you might not notice walking down the street; stories of people like YOU.
"Sharing stories is how we weave the fabric of relationships that builds – and restores – individual, family and community wellbeing," says SJFS Director Judith Huober. "Everyone's story matters. We hope that people from all corners of our community will join us and WRVO in this exceptional opportunity to bring this value to life."
Bill Drake, WRVO Station Manager, added, "We share a strong affinity with both StoryCorps and SJFS to tell the stories of the human experience. We're looking forward to helping bring this experience to Central New York residents."
StoryCorps's mobile recording team conducted 15 primary interviews at WRVO's studio at the SUNY Oswego MetroCenter in Syracuse. Selected participants came with apartner (a friend, family member, or colleague) and had 40 minutes to talk to each other about a story or topic of their choice. WRVO will edit the sessions down to 3- to 4-minute stories which they will broadcast locally and place on the WRVO website. The 15 primary interviews will also be archived with the StoryCorps recordings at the Library of Congress.
To learn more about StoryCorps, visit the StoryCorps website or listen to WRVO on Friday mornings at 6:25am and 8:25am.
We are no longer accepting applications for StoryCorps. If you submitted an application you will be hearing from us very soon. Thank you, everyone, for all the wonderful submissions!
Please call Deborah Ellis at SJFS with questions: 315-446-9111 x.234.